Slow Stitching.
I've been linking up to Kathy's Sunday Slow Stitching for a long time. I sure have enjoyed putting my machine sewing on hold for a day and simply slow stitching. It's so soothing.
A few weeks ago, I decided to "close up shop" (my sewing machine) on Friday night and slow stitch all weekend.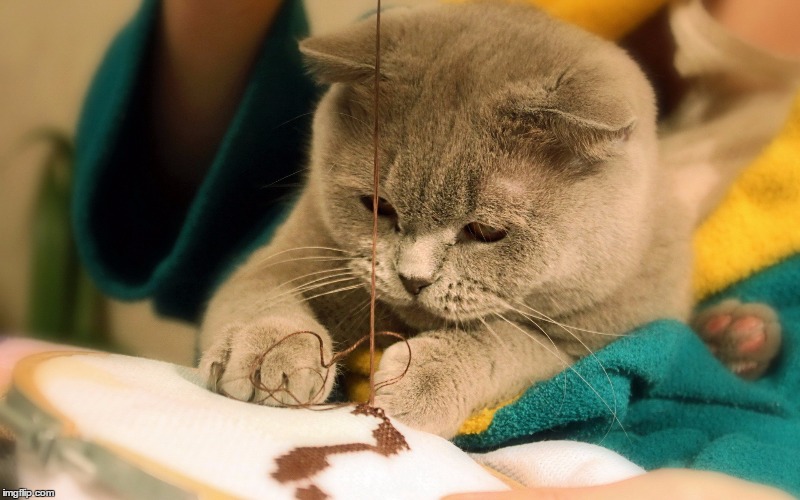 UPDATE:
This precious little kitty is not mine.
Unfortunately, I am allergic to cats.
She was in a pic I found online...not sure where!
I apologize for the confusion!
I
LOVED
IT!
(barring classes I may take :p )!
Patrick's Strength
I'm making progress on Patrick's Strength. He has osteosarcoma, but we don't know the stage or metastasis. He's only 16. They will be staying in Houston through January for chemo, surgery, more chemo and possibly more surgery. Prayers up , please!
I'm going to go ahead and work a bit on my
Around the House Embroidery as well. But just a bit because Patrick's Strength is still my first priority.
Oh! I'm also hoping to get the quilt label sewn onto this baby quilt!
Stash Report
Remember, I started this report on 6/11/17.
I was so inspired by the simplicity of
that I am using her format!
I'm not worried about the yarn as
I know once I send off Patrick's Strength,
I'll be in the black again! ;).