A Wimp No More! Part 1
Part 2 is here
I'm going to deviate a bit from our study on Philippians to share a testimony. I have had a HUGE breakthrough in my walk with Christ!
There has been a situation in our lives that has been negatively affecting me
- reducing me to tears,
Yesterday as I reached out to friends for prayer, one of them called me. Basically, she told me I needed to stand strong in my faith so that those involved would be strong as well. Mind you, she said this with great tenderness and love.
I put on some praise and worship music and WOW! The Holy Spirit fell on me and my home in a powerful way! Prayers for the situation rushed out of my mouth in a loud, strong faith-filled voice!
I prayed with authority, tears and victory!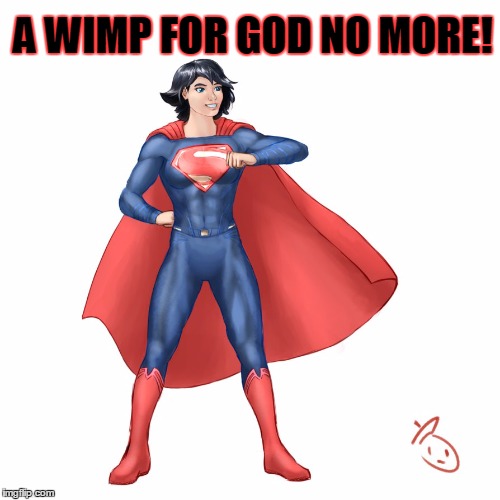 Yesterday, I began a new, deeper journey with God! I will no longer be a wimp for God! He is raising me up to be a prayer warrior for my family. I will fight for them on every side.
May I encourage you today to pray boldly for your family and loved ones? You might just be surprised!
To Be Continued
Stash Report
If you read Maggie's Making A Lather blog post on Sundays, she presents her stash report in a simple, understandable manner. I decided to give it a go. Naturally, I'll be sharing my fabric and yarn stash! We'll see how long it lasts! ;P
Fabric used this week: 6 7/8
Fabric used since June 11, 2017: 6 7/8 yards
Fabric Added this week: 5 2/3 yard
Fabric Added since June 11, 2017: 5 2/3 yard
Net Fabric used since June 11, 2017: 2 yards used more than added
Yarn used this week: 15 oz
Yarn used since June 11, 2017: 15 oz
Net Yarn used since June 11, 2017: Bought 27 oz more than added
I'm hoping to remember to post every Sunday/Monday!
via GIPHY
Patrick's Strength
I've started yet another crochet project - It's an afghan for a young teenager that has been recently diagnosed with cancer. He is an only child and has a mass on his knee, rib and (I believe) his hip.
So, I'm making him an afghan in his colors: red, blue and black.
It's called "Patrick's Strength".
would you please pray for him?
My goal is to crochet 9 - 10 rows a day to have it finished in 10 days. We'll see!
Here is our humble beginning!
I'm using I Love This Yarn! in
Fire Red (270), Royal (80) and Black (30).
I'm using a ripple pattern with a 5-3 repeat.
Vicky (you may have noticed her comments on some of my posts) mentioned a 7-3 repeat.
After a bit of research,
l learned that
there are many variations to ripples.
Encyclopedia of 300 Crochet Patterns, Stitches and Designs by Doris M. Smith.
It's an oldie, but goodie!
To Do Tuesday
4) Work at least 2 hours on my tablecloth. - Switched out for Patrick's Strength.
5) Finish a new, smaller crochet project which I'll be sharing this week!
Done!
This week's list:
1) Keep up with Quilty 365
4) Crochet at least 60 rows of Patrick's Strength.
Linking up to: