Philippians 4:2
Scripture
Observation
Paul is again striving for unity in the church - in the family.
Application
Paul pleading?
Yes, this is how important unity among believers is to him - to all of us. Difficult I know.
Believe me, I know.
As I began pondering this verse today, I wondered how in the world I could comment on it without being hypocritical.
There are those that I would definitely struggle to be of the "same mind". Who knows what these two ladies quarreled about, but it must have been serious for 1) news of their quarrel to reach Paul and 2) for him to comment - even plead - for peace.
There are just a few instances when I have indeed quarreled with a sister/brother in the church.
But something changed.
The difference?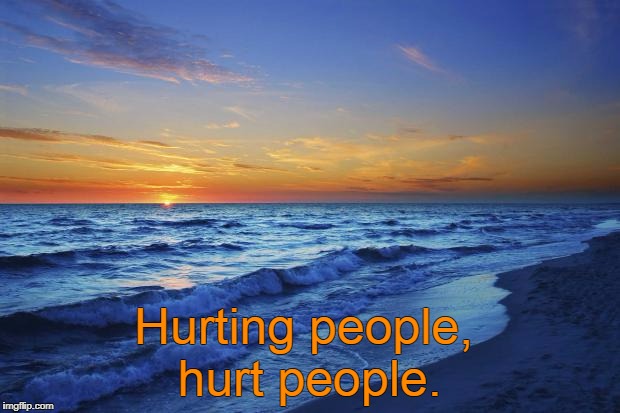 IN NO WAY
DOES THIS
COVER ALL SITUATIONS!
FOR ME, these slogans cover most situations. However, I realize that some conflicts are quite serious and need to be addressed and worked out, perhaps with church leadership guidance.
As we have already seen in our study, unity in the church is vital, therefore conflicts must be addressed and settled - no matter how difficult it can be.
This is a difficult verse to discuss, so I revert to Jesus: How did He deal with conflict?
To be continued.
Prayer
Oh my LORD! How difficult this verse is to deal with - especially as I am so uncomfortable with this topic. Yet, I find myself guided here.
So many of us have been deeply wounded by church politics. I certainly don't want to add to anyone's pain - or my own. Yet, I know You are guiding me. Please be with me as we continue this study! Let me not add to pain, but perhaps be Your instrument of healing, understanding and peace.
I know you have a reason for taking me down this road that I am carefully walking. Be with me, O My LORD!
Amen!
Quilty 365
I've been keeping up with my Quilty 365, especially now that I'm just a couple of months away form finishing!
Yes, three black circles (representing pain/great fatigue) in the first nine days. But I decided to add a twist to those black circles.
You see, on July 2 we went up to the mountains to celebrate Baby M2's birthday! I was determined to run, play and thoroughly enjoy my grandbabies. So I did.
Yes, the pain cam later, but it was so worth it! On the 4th of July, I made the same decision to play....so pain followed.
In my eyes, it was a good pain that resulted from my decision to live a full and happy life - despite the consequences!
So, I altered those pesky black circles! Yes, they still represent pain/fatigue, but it's a day that I smile at the memories created. Fibromyalgia has it's effect on me, but it won't rule my life again, if I can help it!
Fiber Stash Report
Fiber Stash Report: July 9, 2017






Oh Oh! This week Bernina Sewing and Design has their vintage 30's and 40's fabric 30% off! I'll probably go more in the red!
Once I complete a project or have it ready for Stephanie, I consider it "used". Soon, I'll be in the black with yarn as Patrick's Strength is almost done!
Reading.
Do you find it hard to find time to read? Between Bible study, sewing, crocheting, household responsibilities, family and my awesome grandkids, I certainly do!
Link ups help me to accomplish my goals! So, I'll be linking up to
It's Monday! What Are You Reading? @ Book Date to share what I'm reading! I hope you check it out!
Currently I'm reading Younger Next Year
by Chris Crowley and Henry S. Lodge, M.D. A good friend recommended the book. I'm barely on chapter 3, but so far the idea of changing my lifestyle to live a healthier life is not new. I'm curious to see what changes these author's recommend.