Monday's

Strength

: Song of Songs 1:15
Ludwig expresses his love for Sofia so beautifully! Interesting that he compares her eyes to doves. In fact, he states that they are doves.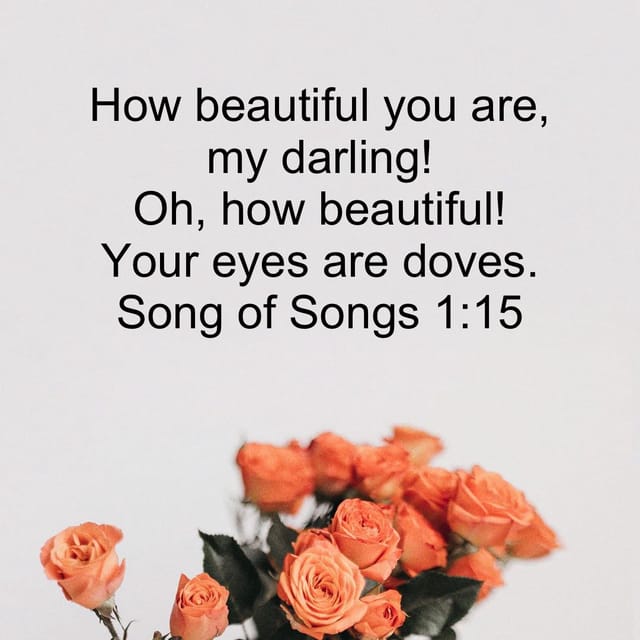 Could it be that he saw God in her eyes? Could it be that her growing faith was the main attraction?
I believe it is possible.
Proverbs 31:30 reads: "Charm is deceptive, and beauty is fleeting; but a woman who fears the LORD is to be praised."
This verse is on my mirror as a reminder to be first a woman who fears the LORD. In no way am I perfect, but I start each morning with this prompting.
I hope to one day impart this wisdom the younger women in my life.
A Scrappy Beginning
Do you remember when I started a project inspired by Amanda Jean's (Crazy Mom Quilts) Lost in the Crowd quilt?
It's taken a life of its own and evolved into 64 piece blocks. The finished 4 patches are 2.5" and the blocks are going to be blocked at about 8".
Lori Holt's method of storing small pieces in a muffin tin (at 1:52 minutes in video) has been most helpful.
Then, when my container is full, I finger press the pairs and sew them together.
My pairs become four patches and then grow into 64 patch blocks.

I square them up and am planning on using 1.5" sashing strips. It should be about a queen size quilt! I'm off to a great start!
Book Date
Current
Finished
I highly recommend this book as it has many threads of information. You will learn that some questions are never answered, librarians are a passionate, giving people and the history of libraries is so interesting!
★★★★
Pressing On with To Do Tuesday
I press on toward the goal to win the prize for which God has called me heavenward in Christ Jesus. Philippians 3:14
Last Week's Goals
1. Visit Mama and Daddy, probably a Facetime visit this week. ✔
They were too busy for a Facetime visit! :) We had many fun conversations over the phone though!
2. Machine Embroidery: I'd like to work on the next Kimberbell Bella Box project - a leather pen holder that goes with a cool journal they sent us! ✔
3. Finish the Friday tea towel ✔
4. Sew up a few of the next Qube Crush blocks. This should be easy as they are all cut out and organized now. ✔
I'll be sharing these on Wednesday, God willing!
5. Sew up the next Stitcher's Garden block. Progress made!
6. Make some more progress on my leader/ender, the 64 Patch quilt. ✔
This week's goals
1. Visit Mama and Daddy.
2. Machine Embroidery: My next two projects will be all in the hoop pouches with lace zippers! I'm a bit nervous about this one!
3. Prep some more Qube Crush blocks!
4. Prep the next one/two Stitcher's Garden blocks.
6. Continue my leader/ender 64 Patch Quilt.
I'd love to hear what your crafty goals for the week are!
It's Monday! What Are You Reading? @ Book Date
Monday Making @ Love, Laugh, Quilt
Oh Scrap! @ Quilting is More Fun Than Housework!
To Do Tuesday @ Home Sewn By Us (Tuesdays)
Your comments are so appreciated!
I read each one and will respond by email to you! :)