Wednesday's Word: Romans 8:28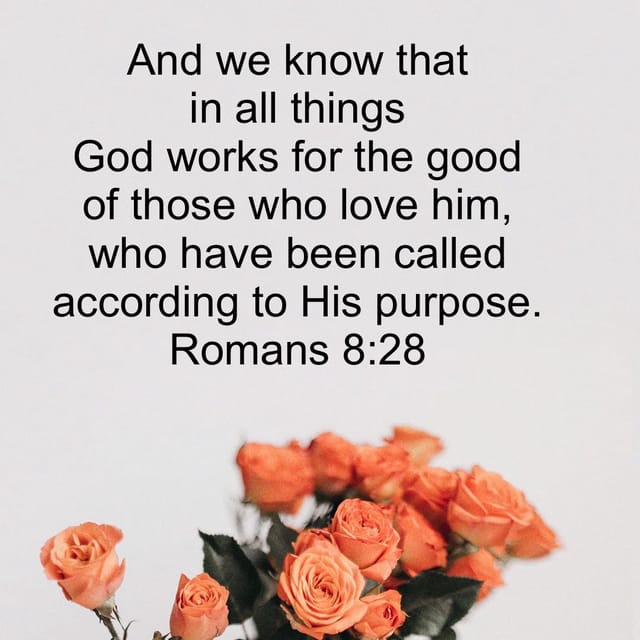 There are so many parts to this verse that one can study, especially when we read it context! But, to be honest, when I am struggling or a loved one is hurting, this is the verse that comes to me.
I know that each situation can bring glory to God and has a purpose in my life as well as in the lives of my loved ones. He has proven this to me time and again. Consequently, I walk with Him, talk with Him, but more importantly, I've learned to trust Him.
Perhaps you can be blessed by this song as you also share time in His company.
Wednesday's Wrap Up
I am so grateful for my sewing studio. I would love to be able to clear off surfaces and store my tools on the fabric shelves in the closet. That would entail sewing up my stash and finishing up UFOs!
This next UFO will take some time to finish, but will be a beauty when it's done: My Stitcher's Garden.
I joined this class shortly before my Dad became ill when I put it aside. Now, as he has stabilized, I'm bringing it out. These quilt blocks aren't so much difficult as time consuming.
as color selection for each can be challenging.
I'm learning to plan and prep several blocks at a time.
This is not the layout for the final quilt, but makes for a better photograph.
I have read online that others would like to purchase this pattern. As are as I know, the only way to obtain it is by signing up for a class.
This will certainly be a treasure once it's finished! I hope you'll join me on this wonderful journey through the Stitcher's Garden!
I Like...
Most Thursdays you will find me sharing my things that have brought me joy at Lee Anna's (Not Afraid of Color) link up party. Her party brings some sunshine and positivity to our week!
Here are my likes this week!
I absolutely love my husband's grilled pork chops and trying new-to-me salads!
I had never seen a raised herb/veggie garden such as this one! It was about four feet long and 2 feet wide and , if I remember correctly, was filled with various herbs and peppers.
Chico in a rare quiet moment getting some love.
Linking up to:
Your comments are so appreciated!
I read each one and will respond by email to you! :)