Wednesday's Word: Song of Songs 8:7
Continued study of some of the verses shared in Lynn Austin's Until We Reach Home.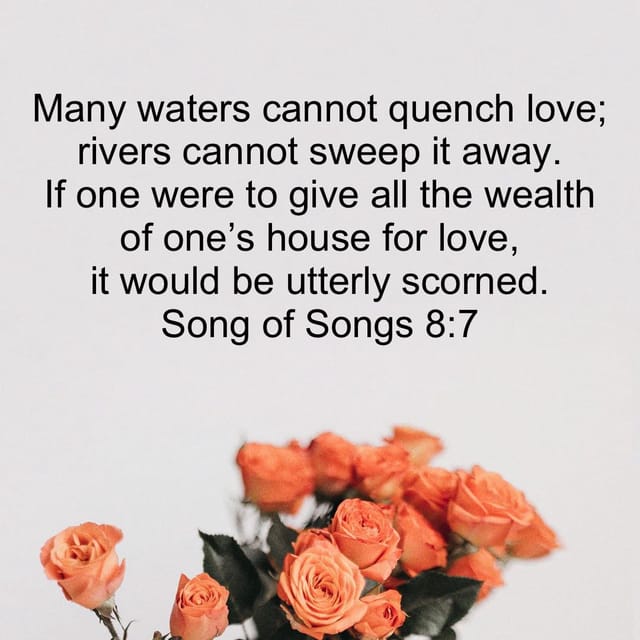 This verse from the Song of Songs took my breath away.
I immediately thought of my marriage. We have faced numerous challenges in our many years of marriage. I'm sure we are not alone there.
Those waters have not drowned us nor have the rivers swept us away.
Our love has been tried countless times, but it remains strong.
Daddy says we are one of the fortunate ones to know such love.
It has been tough at times, extremely difficult.
In fact, when we face those waters that threaten to drown us, rivers that threaten to weep over us and flames that threaten to burn us, we were not be harmed.
The three of us prevailed!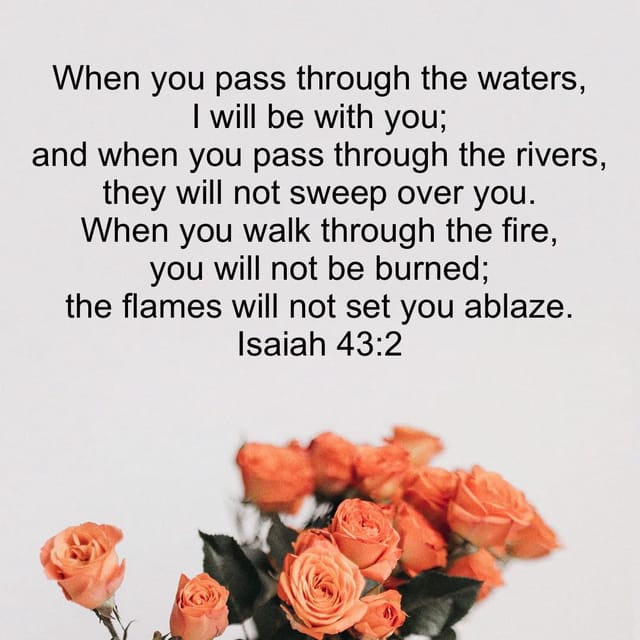 God doesn't remove those waters, rivers or flames from us. His Word clearly states we will pass through them.
But He promises to be with, that we will not be drowned or set ablaze.
Just as my husband and I have been through challenges, our love was not drowned or set ablaze.
God was with us, guiding and teaching us.
He was - and is - making us and our love stronger.
We had to seek Him and be open to His plan.
As you do the same, you will find Him. He will show you the way through your pain.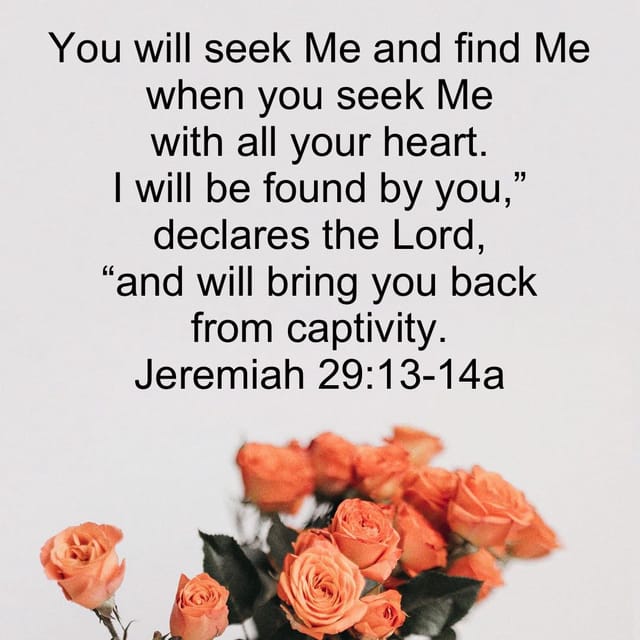 I promise you, He really will.
Wednesday's Wrap Up.
My "Wrap Up" is actually a "Catch Up"! My LQS started a summer Qube Crush featuring the Accuquilt fabric cutter. You can see it here on
their Instagram feed
.
Though over, a friend and I decided to continue with this fun project and make the rest of the
72 blocks suggested by Accuquilt
.
I had to catch up as I changed my color scheme. Though some of the original blocks are in my new quilt, I'm really liking the new look! Here is my progress thus far!
This is by no means the final layout. I am not looking forward to arranging 72 blocks, though. I think I'm going to start putting them in rows when I'm about halfway done.
I would sure appreciate any input you have on this topic!


I Like.
So, this week I'm purging my bookshelves! Eeeek! I'm starting off with this much loved series.
Which leads me to another like:
Paperbackswap a great, financially friendly way to build your library! That's where the above books are posted. I'll earn credits to freshen my home library! If you're interested, here's how it works!
This book encouraged me so much back when I started my walking program after chemo. It touched my heart.
When I first started blogging, my husband asked me to please remain anonymous. I've respected his decision. My email begins with miaismine which can be confusing as some people think my name is Mia.
Mia is my precious and faithful companion.
Will the real Mia please stand up?
Ok, my old girl, if you won't stand up, how about at least turning around?
That's much better.
Mia is my constant companion and has such a sweet disposition. She rarely leaves my side, even when her arthritis kicks in.
In fact, after several difficult chemo days, I came to myself and realized that she was very ill. I insisted she be taken to the vet. She had a urinary tract infection. She had refused to leave my side even to go potty when I was so ill from chemo. I love her so.
Take care my dears! Hugs to all!
Linking up to:
Midweek Makers @ Quilt Fabrication
Needle and Thread Thursday @ My Quilt Infatuation(Thursdays)
I Like @ Not Afraid of Color (Thursdays)
Can I Get a Whoop! Whoop! @Confessions of a Fabric Addict (Friday's)



Your comments are so appreciated!

I read each one and will respond by email to you! :)