Monday's Strength: Psalm 27 and Isaiah 40
Psalm 27:14 and Isaiah 40: 27 and 30 are the next verses presented in
Until We Reach Home by Lynn Austin
.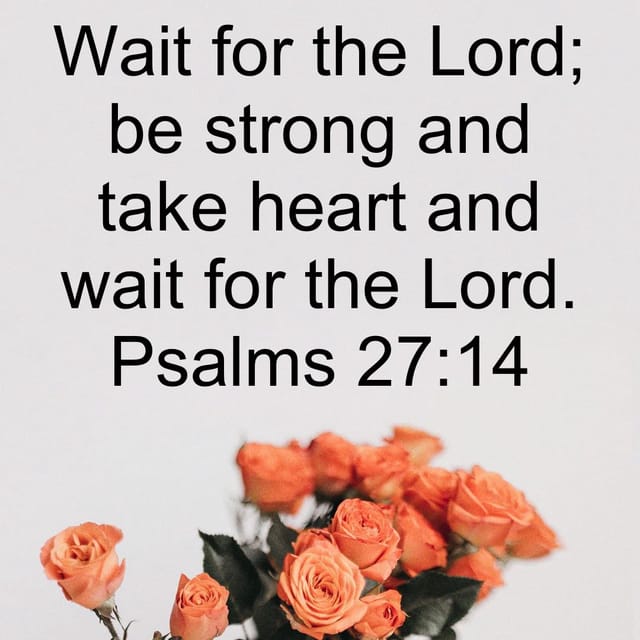 My Dear Reader, what are you waiting for?
Test results?
A healing from abuse? from grief? from a physical ailment?
A loved one to come to know Jesus?
A court date?
A Word from God?
What are you waiting on the LORD for?


Be strong, precious child,
take heart and
wait for the LORD!

There is no safer place to be than waiting on the LORD.
As we wait, we may complain. After all we are simply humans.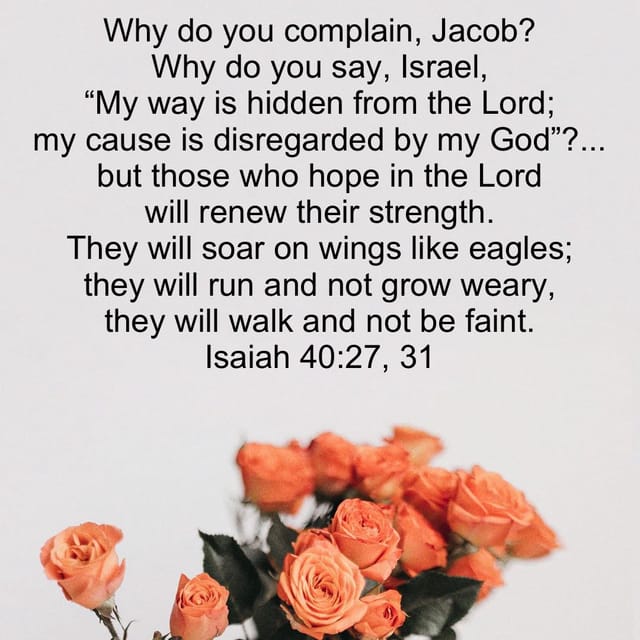 But, as we faithfully wait and hope in Him, we have this precious promise:
Our strength will be RENEWED! It will be like new!
With this renewed strength, we will soar on wings like eagles!

We will run and not grow weary!

Can you imagine running the race with Christ and not being weary?!

We will walk and not be faint.

All we need do is be strong, faithfully wait and hope.
I know this is hard.
Sometimes we can complete these three actions as we live a day at a time.
Sometimes, we can only manage to do so an hour or even a breath at a time.
And that's ok.
God will give us the strength we need.
I know.
I've been there in my past as well as very recently.
You can do this, my dear.
As you do, you will attain the promise of Him who loves you more than you can imagine!
Machine Embroidery: Let's Get Ready to Bumble!
My daughter and I purchased the Spring 2020 Kimberbell Bella Box. It's filled with everything you need (except the stabilizer and thread) to make six wonderful machine embroidery projects! I chose to start off with this cute Let's Get Ready to Bumble tea towel. Those wonderful ladies at Kimberbell thought of everything – even the cute little buttons to make this tea towel so much fun!
Didn't it come out cute?
All I need is to sew on these cute little buttons into the bed of the vintage truck!
Next week I'm planning to make the Sweet as Can Bee Cutwork tea towel!
Book Date
I've done very little traditional reading, but have made progress on my audiobooks!
Current
free ebook from RB Digital


Free audio book from RB Digital
Pressing On
I press on toward the goal to win the prize for which God has called me heavenward in Christ Jesus. Philippians 3:14
Last Week's Goals
1. Visit Mama and Daddy ✔
2. Machine Embroidery: Finish up the last of the Xmas Decos (gifts) ✔
3. Continue my Thursday tea towel/secret sewing ✔
4. Finish flimsy for the Fall Table Topper ✔
5. Finish binding a new quilt. ✔I finished binding two quilts actually! The posts where they are featured are here and here!
This week's goals
1. Visit Mama and Daddy
2. Machine Embroidery: In keeping with the bee theme, I'd like to finish the Sweet as Can Bee Cutwork tea towel
3. Finish the Friday tea towel
4. Finish Work on my husband's 2nd annual truck Christmas ornament.
5. Kit the next set of wool Christmas tree ornaments.
I'd love to hear what your crafty goals for the week are!
It's Monday! What Are You Reading? @ Book Date
Monday Making @ Love, Laugh, Quilt
Oh Scrap! @ Quilting is More Fun Than Housework!
To Do Tuesday @ Home Sewn By Us (Tuesdays)
Your comments are so appreciated!
I read each one and will respond by email to you! :)