As I began writing today's post, I honestly believed that I would go onto the second sentence of this verse.
By now, though, you know me...a
phrase
in the first sentence caught my eye.
What does this look like? Well, if you ask this in a room filled with 100 people, I'd wager we'd get 100 different answers.
Here, in the face of great opposition from those preaching the Gospel out of selfish ambition (v.17) and those who arrested Paul and placed his life in danger, Paul is clearly asking for a united front.
He is giving clear direction:
1)
Stand firmly united in one Spirit
In fact, he, in one way or another,
refers to unity three times in one sentence!
for the faith of the Gospel.
I recently found this little book in a
church library and I really love it!
In it, the author comments, "Would the Christians today, amid their denominational differences, could see the wisdom of presenting a united front to the foes who face them!"
So many times, in the light of our various differences, we lose the "Light" – Jesus Christ! I must confess, I'm just as guilty of the next person!
I see this so many times in so many various walks of life! In the church, in families, in our educational system, in our jobs,…need I go on?
and so many other reasons
I'm writing to myself here as well.
Oh! How I wish I had learned this slogan before!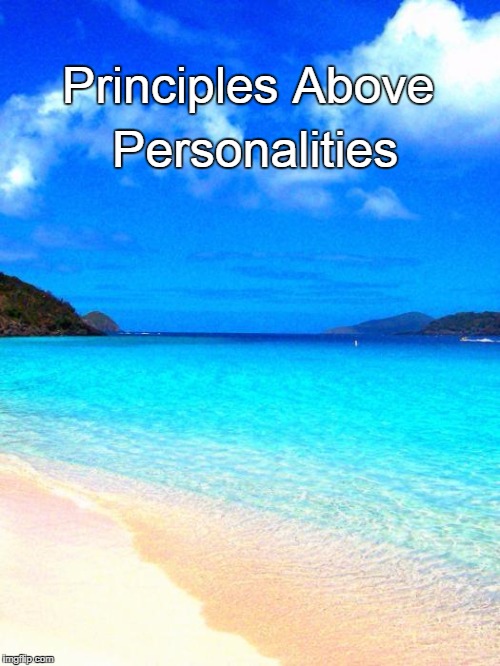 Again, we are going to go to Part 2 of this verse's study! See you next time!
I had been reading online about leader/ender projects and was really uncertain what all the fuss was about – until I tried it and shared here. Since then, I've shared this concept with a few of my friends and they had so many questions, I thought I'd write a quick series about them.
and even wrote a book about it!
Here is how I am working with my leader/ender project! I first started out with these squares on my side sewing table.
I had already sewn two squares together, so here I am adding the third square. Being that this is in front of my "real" project, it's my "leader". I then sewed my "real" block's seam.
After which I left the "ender" in my machine, right after the "real" block's seam.
Then I quickly ended up with a stack of rows ready to be pressed.
After a week of sewing
, I have these blocks done! They were finished while completed a quilt top! Not bad: a completed quilt top and six squares! Plus, no more inches of thread thrown away!
Here are a few links you may want to check out if you're still on the fence about them. I purposely chose a couple that were unsure about the whole technique as well!
J
Melissa @ Happy Quilting
My tutorial was pretty basic - hardly a tutorial. But, please check out these blogs! You'll be glad you did!