Welcome!
I'm so glad you're visiting - especially today!
It's my first Survivor Anniversary! November 13, 2015
was the last day of treatment for
Triple Negative Breast Cancer!
No more needles.
No more pokes.
No more chemotherapy.
No more radiation.
No more skin burns.
It's My Survivor Anniversary!
For a bunch of different reasons, I ended up going to church by myself. I wasn't sad about it, I was kind of glad.
You see, many years ago I was celebrating beating back precancerous cells in my cervix.
There's the letter with the test results.
"It's ok. I'm here to celebrate with you! Let's celebrate together!"
during praise and worship,
God reminded me of that day.
Then, my family and friends met at a park.
My granddaughter asked for her fingernails to be painted bright pink for
breast cancer. She's five.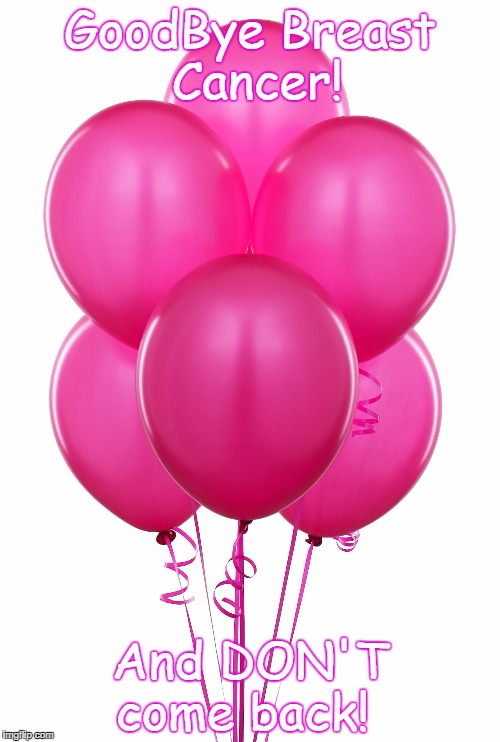 I sat the children down with me and explained to them that the balloon represented breast cancer.
And we were going to release them and say,
Go away and don't come back!"
And when I thanked my son-in-law for the video and pictures he responded with this message:
"You're welcome, many more balloon releases."
From his heart to God's ears.
Dear Friends, this is my truth.
Slow Stitching
Remember this felt food - really the sandwich and chips are made from felt! I blogged about it here. :)
Here's the bag for the chips! I need to make three more! In both pictures, everything is slow stitched except the vertical lines on the chips. :)
My grandson made up my name - Ama - when he was but a babe. It means love in Spanish.
Pretty cool, huh?