Wednesday's Word.
Many of us take refuge in the Lord, especially during times of trials. Yes, how many times do we hear an internal voice whispering these or similar discouraging words to our spirit? And how many times do these words hit their mark and drive us to despair?
I pray that we remember that the battle is not ours, but the Lord's. (2 Chronicles 20:15) In times of trials, we need to take our positions, stand firm without fear or discouragement and see the deliverance the Lord will give us. (2 Chronicles 20:17)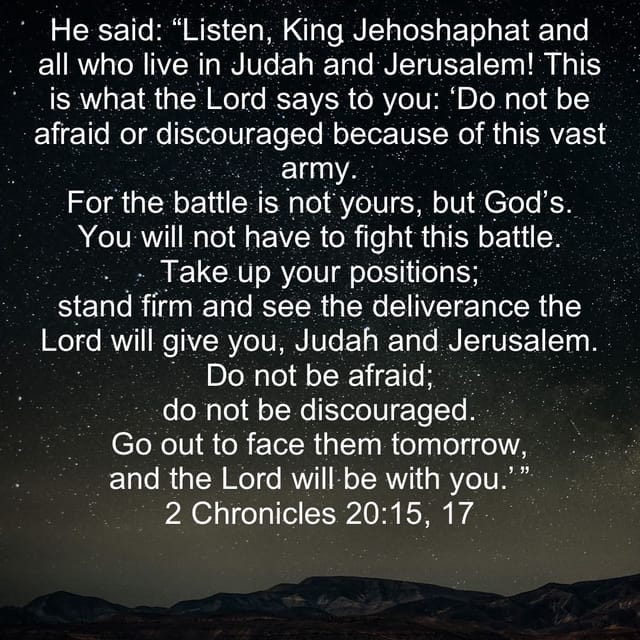 Oh Lord, help us to remember this promise, especially as we face trials! Let us draw near to You with courage and hope!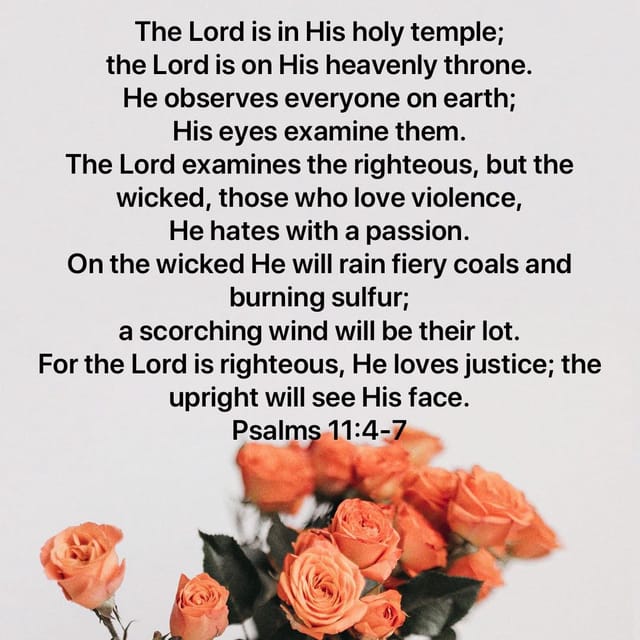 Last time my goals were:


1. Visit Daddy and Mama via FaceTime.

✔




2.

Garden

✔
3. Finish compensating strips for my 30's $7.50 quilt. ✔


4. Read - I want to read again! Yea!
✔
This Week's Goals
1. Visit Daddy and Mama via FaceTime.
2. Catch up on Qube Crush blocks.
3.
Hand work, especially Christmas gifts
4. Read

As mentioned before, my local quilt shop, Be Sew Creative, started a QAL using the Accuquilt's Go! Qube Mix and Match fabric cutter. This has been an amazing journey due to three factors: faultless cutting with the Accuquilt, the instructions are clear and concise and I have a friend participating with me. Here are the blocks I've made thus far.
I'm not sure about my choice of yellow for the fourth color as it really pops, but we'll see. I'm learning that the quilt changes as sashing, borders and binding are added. As always, your suggestions are welcome!
Because my Accuquilt needs a place to be set up, I usually wait until about a month, then cut out my fabrics and sew them up in batches.
I Like....
I also like to share great ideas!
I like to share wonderful organizational ideas!
Even more, I like to share
gifts of love from my daughter.
So, here's my likes that fit the bill.
Other than the obvious, several of the bags have extra sentimental value to me. For example, she made me a table topper from that top yellow fabric. Years ago I made her a Katie Cupcake's My Favorite Bag. Now, years later, she used the scraps to make me a project bag (the bottom one) and matching pouch! Seriously, aren't those matching pouches just perfect?
The first line of
fabric I fell in love with was
Kate Spain's Daydreams
. My daughter purchased a large amount and has made me many projects and a quilt with that line over the years. The bottom project bag and matching pouch are one of them. My
granddaughter loves that beige floral fabric, so I have a sweet memory of her every time I see it.
These bags turned some my lost UFO/WIPs from this exaggerated mess into
an organizing system in which I no longer waste time looking for bits and bobs of projects. This bag is holding many crocheted hexagons and roughly about 4 skeins of yarn!
Here's the fabric I'm using for the Qube Crush, all in one place.
This sweet bag is holding the supplies necessary for my next WIP, the Batik $7.50 quilt. As I'm looking at it now, I realize that I can even put the finished blocks in here as well!
If you decide to look into the
Project Bag pattern
, my daughter told me that it's being updated and should be ready by July 1. How exciting is that?
These likes of mine are definitely an organizational game changer. Instead of being cluttered with projects, my sewing studio has cleaner lines resulting in a much more pleasant working environment!
By the way, I make no profit from these links, just sharing what a sweet, generous and talented baby girl I have. By the way, yes, she's still my baby even though she's a mama to four little ones!
Take care my dear Reader, take good care!
Check out these fun parties!

Your comments are so appreciated! I read each one and will respond by email to you! :)