Wednesday's Word
I just finished the audio book,
Until We Reach Home by Lynn Austin
. One of the characters, Sofia, is separated from her sisters as they journeyed to America. She feels very alone and abandoned by God.
Perhaps some of us feel the same way as we quarantine. It's conceivable that many of us are feeling abandoned by God.
It's ok to feel that way: What's important is what we
do
with those feelings.
Sofia wanted to seek comfort from the LORD as she had seen her mother do many times. Uncertain as to how to achieve this, she decided to close her eyes and open her deceased Mother's Bible to a random page. It fell open to Psalm 66.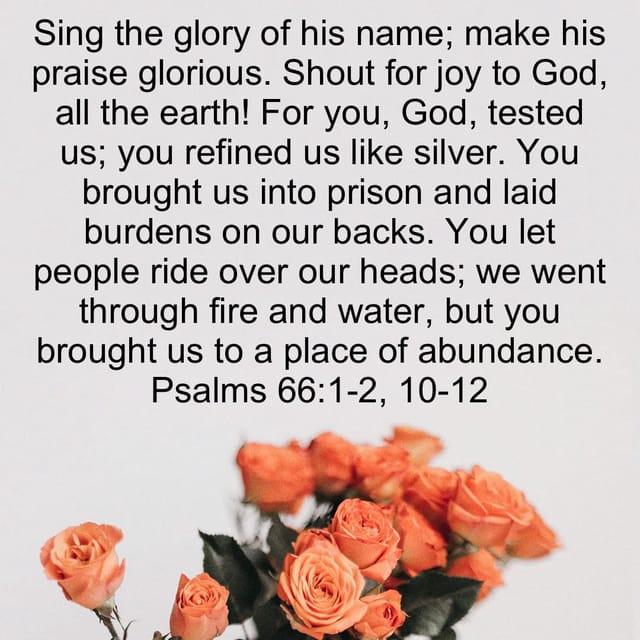 She focused first on verses one and two.
Shout for joy to God, all the earth!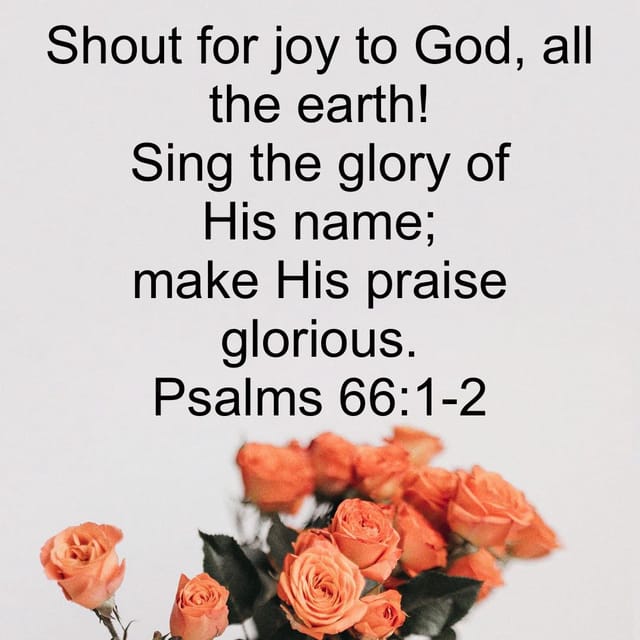 If I was Sofia, I'd probably be thinking, "What?! Shout for joy?! I'm supposed to sing the glory of His name to the God who has abandoned me? Who has separated me from my family? I don't think so."
Nevertheless, this is what we are to do - even at our lowest points in life.


Throughout my walk with Christ, I've heard many people state that we should praise Him through our pain because the defeated one can't stand to be around praise!

I haven't always been successful, but when I am, the entire atmosphere changes from mourning to joy! Even if all we can do is listen quietly to praise and worship music, let us do so! Let us find our way back to God!


Sofia's eyes then found 66:10-12, a tough pill to swallow.
This is how Sofia felt: tested, in prison and with a burden on her back. By reading verse 10 carefully: "tested" and "refined" are written in the past tense. Aha!
BUT. Pay attention when you read that word in the Bible. God brought them through and led them to a place of abundance!
Let us think about that! God already brought us through so many challenges already! Thus has He not already proved himself faithful, loving and wise?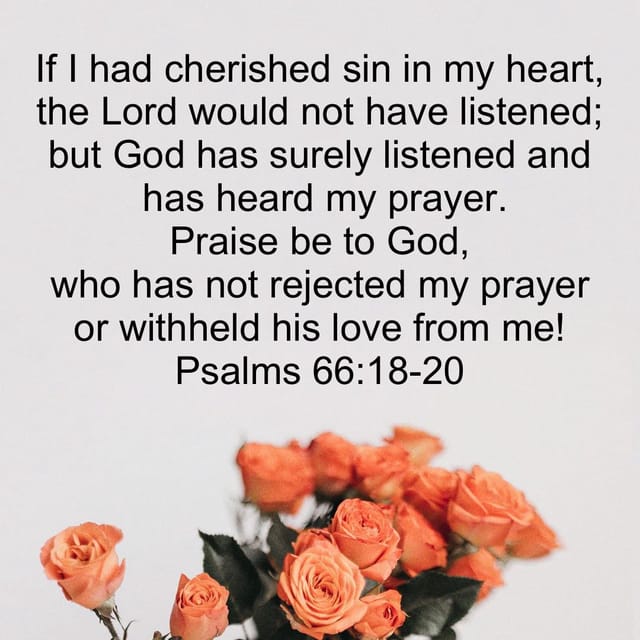 Oh, my dear Reader, take heed!
Reach out to Him who loves you fully!
Trust Him yet again!
As my fingers fly over the keyboard,
I'm praying for those of you who may be reading this.
You are not alone.
Wednesday's Wrap Up
You might remember that my daughter and I started an annual Mother/Daughter BOM. Our first quilt was Morning Glory by Kate Spain. This year we joined a QAL hosted by Emily Davis using her beautiful and easy Scrappy Hearts Quilt Pattern! I was far behind in the QAL, but here's my finished quilt!
Of course, Chico had to be in the picture! Perhaps you can see my son peeaking out from behind the quilt?
I just saw my mistake, but I'm not saying where! Shhhh....it's ok.
I can imagine this quilt in all kids of colorways for every season! In fact, it's on my bed right now with the matching pillow. It's such a bright summery quilt!
I Like…the Quotations
One of my first memories is Daddy teaching me the importance of quotations. Even now, I collect them in a little journal. Here are a few I love.
This quote is from Toby Mac's @tobymacspeaklife Instagram account. So true…
Isn't this series of quotes from The Book Woman of Troublesome Creek by Kim Michele Richardson beautiful?
This Instagram post was sent to me by a special someone.
My son-in-law and I have the same quirky sense of humor. Many times, he'll share a joke with my daughter and this happens:
Consequently, he sends me the jokes and I have my laugh for the day! Here's a couple he sent me! I can't give credit because I'm not sure where he finds them, but if you know who created them, please let me know so I can credit them. :)
This last one actually made my daughter laugh and
she
had to explain it to
me
!
I hope you found some inspiration as well as laughs today!
Check out these fun parties!
Can I Get A Whoop
Whoop? @
Confession of a Fabric Addict (on Fridays)