Jesus Asked It #10

Jesus Asked Series:

1

,

2

,

3

,

4

,

5, 6, 7, 8, 9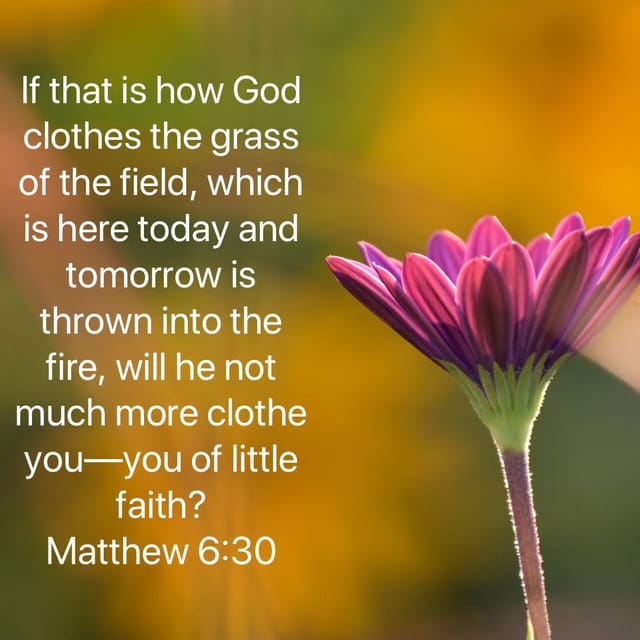 Ouch! "you of little faith". How quickly we can forget who we are, who we serve, who our Daddy and Big Brother is!
I've been facing medical insurance issues lately and guess what? I'm almost as upset as I was when we were battling these same issues back in 2014/2015. Almost as upset. Almost. Progress not perfection.
"you of little faith."
I've progressed, yet still have so far to go. Don't we all?
I can thank God for the insurance trails of this week because I not only see not only how far I have to go, but, more importantly, my progress, my growing faith, my growing strength - going from little faith to big faith.
Thank you, Jesus!
Thursday's Likes!
I've been eager to share pictures of my likes from San Diego and then I realized I don't many pictures! I was too busy living to take them. I'll be getting some from Daddy and then sharing them soon.
For some time I have been taking weekly pictures of some jokes that are written by someone in the nursing home where I sew with my friends. My intention has been to share them on the LeAnn's I Like link up @ Not Afraid of Color. Today's the day for Nursing Home Humor!
These signs have made me laugh every time!
I love this one - thought of my friend who says laundry is the bane of her existence!
Here's an update on Chico and Kitty's budding friendship which thoroughly enjoy watching bloom!
I love them so much!
Sewing Organization
I spent a lovely few days with Daddy and Mama that resulted in sewing taking a back seat. In lieu of showing you a project, here is an invaluable organizational tool I use that costs $1.00 a tray at Dollar Tree. The time factor is spending a day/afternoon cutting fabric for my various WIPs. After that, I'm off and sewing until I run out of trays!
I cut my fabric and lay it out. I'm making two versions of this block - 1930's and the fabric with the kit, so I stack them
or lay them out like this.
I store them on my sewing chair with the pattern on top of the corresponding block. This is a system I use with all my current projects and it works quite well and takes up less space than a previous system I used! It's a win-win!
Your comments are so appreciated! I read each one and will respond by email to you! :)