Hello Everybody!
I hope you're all enjoying today's beautiful weather, the LORD's day and some Slow Stitching!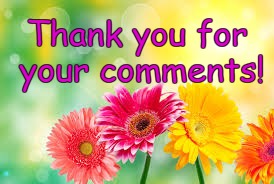 Don't you just love reading the comments left on your blog? Sometimes a comment just sticks out and makes me really think.. Such was the case with this comment left on this post.
I started responding to Jannette's comment and realized it was turning into a follow up post, so I contacted her and asked her if I could share her comment and the following response. She gave me her blessing.
I learned so much from her comment! I hope you do as well!
Thank You, Jannette, For Your Comment!
Jannette, my dear, your words pricked my heart. I discussed them with a friend and she helped me to see that assuming the best requires trust. Furthermore, assuming the best of others varies based on the situation - especially when that person repeatedly hurts us! Hence the trust issue.
I recall what another of my children's youth pastor said,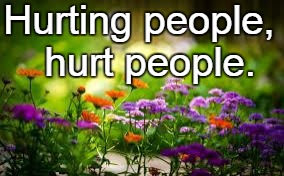 Sometimes, to me, assuming the best simply means accepting the fact that the person who has hurt repeatedly hurt me is simply a hurting person.
They have no peace.
They will hurt others before others can hurt them.
So, to me and in this type of situation,
"assuming the best"
is realizing that
hurting people hurt people.
With this realization, I can begin to develop compassion.
This can be so very difficult!
Honestly, in some circumstances,
it takes me years and
I'm learning that that's ok.
It's a process.
The result at the end is simply that forgiveness is easier.
Forgiveness, to me, is certainly not saying,
"What you did to me is ok."
Nor am I required to trust that person again.
As defined by Webster, forgiveness is
"to cease to feel resentment against (an offender)"
So, for me, forgiveness is freeing because I am ceasing to feel resentment towards the one who hurt me - I am free!
via GIPHY
Consequently, I am able to assume the best of those who repeatedly hurt me by
assuming they are
simply hurting people
who will hurt others, they are lost or bitter -
and I'm in their line of fire.
The point is,
I can only take care of
my side of the sidewalk
by forgiving them and
trying to assume the best -
to the best of my ability.
I don't say these words lightly.
I have know great pain -
emotionally, physically, you name it -
at the hands of others.
I can finally say that after many years of tears, anger, bitterness, pity parties, hard work and prayer, I have forgiven them and assume the best of them. It has been a long, difficult road, but it's worth it. God has shown me the other side of the coin via therapists, good friends and His Word and I am finally free!
Jannette, I apologize for this "book". You really sparked a precious light in my own walk with God and I will always love you and be grateful to you for that - even though we've never met. You are indeed my sister! You will be in my prayers! I praise God you stopped by and commented!
Take good care!
My Dear Readers,
I pray you were as blessed as I was by the thoughts sparked by Jannette's comment. Happy Sunday!
via GIPHY
Slow Sunday Stitching
In keeping with my Tuesday To Do List posted at To Do Tuesday @ Stitch All Things, I'm working on my Fabri Flair Bio-Sphere gifted to me by Marsha Cowan, co-owner of my LQS, Bernina Sewing and Design.
It's quite different from traditional EPP. The template is thicker and stays in the project to maintain it's form.
While the sides are easy to attach to the bottom of the bowl, I find sewing the sides together challenging. But, once I find my groove, it goes really quickly! It's fun to learn a new twist on EPP!
I'm eager to begin the second Fabri Flair project I was given - the Large Radiant Star!