Philippians 3:4
Scripture
Observation
As we discussed during Philippians 3:3, we don't need physical marks on our body to serve Christ. Our confidence should not be placed in such things. However, for those who believe they have reasons to put their confidence in the flesh, Paul is preparing to strengthen his argument, as we shall see in verse 5.
Application
Our confidence should be placed in Christ, in our Abba Father,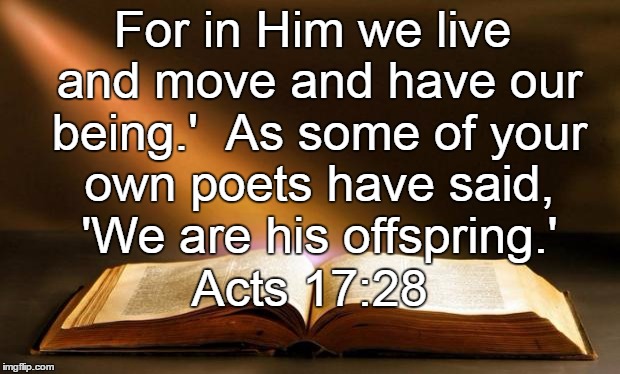 I would be utterly lost if I forgot this lesson!
Furthermore, we should listen to our fellow brothers and sisters who have travailed much in the LORD! Their faith is has been proved over and over!
In now way am I saying that those who have not suffered have a weaker faith! NO!!!
I am saying, that when
He has been proved o'er and o'er,
faith can grow.
I truly believed my faith
was strong
in 2014 - until November 2014.
From then until today,
my faith has grown beyond measure.
Yes, my dear,
breast cancer was one of the biggest blessings - and trials - of my life.
Now I can sing the above song
with my whole heart -
and know the cost.
Prayer
Father, I trusted You before, but now...
whew! I really trust You!
I'm grateful for the opprotunity
to grow in You!
Let us listen with rapt hearts and praise
to those who have gone through so much,
such as Paul,
and come out stronger on the other side!
I'm also grateful for those who have not known great pain - though they may be few. I truly believe we all have a story to tell and how I love listening to how You have worked in the lives of others!
Life is good, Father.
You amaze me with Your ways and wisdom.
I pray that I learn to listen to others
with deeper understanding
rejoicing with those who rejoice
and
praying with those who mourn.
I pray victory in the lives of all who read this!
You're so awesome, Abba!
You certainly are!
Amen!
Studio Tour Pt. 2 -
Miscellaneous Fabric Storage Magic!
I haven't been sewing a lot these days, instead I've gone back to my "comfort activites" - crocheting and organizing. Indeed they have brought me great comfort!
I'll share more about crocheting later, but for now, here's how I store part of my fabric. I shared how I store my yardage and some strips for RSC 2017 here.
This 10 drawer system is fabulous - lots of storage space that takes up minimal square footage!
Here's where I store my "One day I'll make a black and white quilt" fabric!
Here's my Christmas hand sewing projects. Do you see that gingerbread man ornament? Those were on last year's gifts.
This drawer is my
"Charms" drawer filled with fabric
to be cut into charms -
perfect for hexagons -
as well as pre-cut charms!
I love me some "candy"
or mini charms!
My daughter uses them to plan her quilts
and I just admire them!
How do you use your 2 1/2" squares?
I hope you enjoyed this peek into 5 of the ten drawers! More to come later!