Philippians 2:12b Part 2
Scripture
Observation
We must work out our own salvation with fear and trembling, but not be fearful.
No one can do the hard work of deepening
our faith,
our relationship with Christ
our maturity -
both emotional and spiritual.
Application
Tonight I'm going to share how I used to see the verse. In the next post, I'm going to share what I've learned via study of this verse - it's amazing what God is showing me. Amazing.
I wrote here and here that I am working on boundaries right now. Naturally, this is how I'm approaching my Bible study time.
As a young mother, I believed I could save my kids....
if I was a good enough example,
if I pushed them hard enough,
if we were in church every time the doors were open,
if we did family devotions.......
you see where I'm going with this?
Now, I've realized that everyone has to work out their own salvation -
for I am not their Savior!
I'm learning to detach with love.
I'm learning to pray for my loved ones
instead of
pushing them.
I'm learning to share my
experience, strength and hope,
but to give advice sparingly.
I'm learning to get out of God's way
so that He can have His way.
I'm learning.
Prayer
LORD, we have gone back over my live and I'm so grateful for all You have taught me over the years. Moreover, You continue to teach me to get out of Your way so that You can have Your way
in my life and in the lives of the ones I love.
You are teaching me the power of prayer is never a
"All I can do is pray for you," situation.
Instead
it's a powerfully victorious situation in which I say,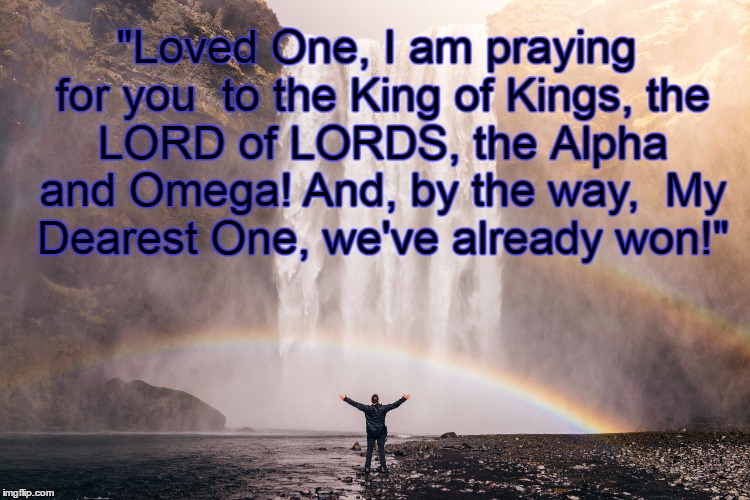 Amen and amen!
Dear Friend,
this is my truth!
Block Holder Books
Would you be interested in learning about a tool that increased my productivity by at least a zillion percent!
Perhaps a tiny exaggeration.
I made both books
and
finished the last ten blocks of
my Simple Scrappy Sampler
in less than two days!
How did this happen?
1) I spent one evening making the books.
2) Then I cut up blocks for the rest of my blocks for the Sampler and placed them in the book.
3) Then, I sat down and sewed them together. It was the smoothest sewing time I'd ever had!
Before I knew it, the blocks were finished! I was so surprised when I turned the page in my book and there wasn't another block to sew!
This pattern came from
Fresh Fabric Treats: 16 Yummy Projects to Sew from Jelly Rolls, Layer Cakes & More with Your Favorite Moda Bake Shop Designers
. The Block Holder Books I made were designed by Julie Herman of Jaybird Quilts.
Julie gives very clear instructions for making two sizes of quilt block holder books. The small book holds blocks up to 10". The large book holds blocks up to 18".
The closed Block Holder Book.
Here is the book's front cover!
Here's the inside front cover!
Don't you love the fabric?
It's "Sew Be It" by Debie Hron.
Here's one of my blocks from the
I highly encourage you to make these books!
They are a great project because:
3) They are a stash busting project!
I only spent $3 or so on flannel!
4) They truly add to productivity!
5) They
make
sewing even more fun!