Just a note:
My posts will be short and minus the Philippians Bible Study for a while. I'm recovering from cataract surgery and I'm finding the computer is hard on my eye!
I'm trying my surgery sunglasses and they seem to be helping! :)
I'm blessed to be recovering in the comfort of my home and oh so loving family and friends!
Comfort
https://img.clipartfest.com/106ed6192fccccf5bb1ab8048b7b9445_80d076e622f3444bd1a0145d1d88ec-friends-hugging-each-other-clipart_500-478.jpeg
Isn't is so humbling how the Lord
loves us each individually
with all our quirks and faults.
He provides for us, He comforts us.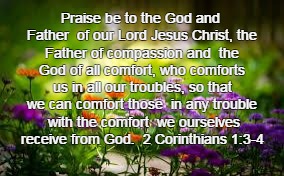 I am so blessed!
A Crocheted Finish!
Well, I finished this scarf that I started last week. It's so pretty! I love it! Naturally, I lost the pattern on my
Pinterest Board! But, I'll update this post when I find it! :)