Update on UFO's.
I finished my 750 quilt top! Yea! I took it to Stephanie at Bernina Sewing and Design for quilting and wow! What an experience it was to plan. I was overwhelmed with everyone's positive response! The ladies there are amazingly sweet and supportive. Their knowledge and eye for color is so helpful!
It will be a custom quilt job with feathers in the setting corners, a floral design in the blocks and leaves in the sashing! Wow!
I'm calling this one done until I get it back from Stephanie. :)
Another finish, but can you believe I forgot to take a picture of it completely finished with binding and all?! This is my niece's wedding quilt.
I wanted to make it when she first got marries, but at the time was too sick, so my daughter generously offered to pieced it. She used the Take Five pattern on point. I made the backing and sewed on the binding. It was signed, sealed and delivered!
So my completion percentage has jumped from the original 4% to a whopping 15%! Yea!
http://www.probono.net/celebrateprobono/
A New Project!
Well, my niece has been married about two years now.
Yup, the quilt was a bit late, but still sent with love and affection.
She has had a her beautiful baby girl and I have yet to make her a baby quilt. She's seven months so a quilt is also overdue! So, I was thinking why not make her baby quilt from the fabric from her mama's wedding quilt? Isn't that a great idea?
So, here is the beginnings of Baby P's baby quilt.
I'm using that beautiful minky for backing. I used Allison's tutorial from Cluck Cluck Sew. My plan is to add borders - probably from dark to light.
UPDATE: I forgot to mention that I'm linking up to Love Laugh Quilt's Monday Makings!
Philippians 1:2
My grandbabies last week of freedom was last week, hence my lack of posts. I enjoyed spending time with them, but whew! Was I exhausted! :)
Today's verse from Philippians is a true blessing to me.
As I read it,
my mouth dropped open as
I realized
that God's timing
is always perfect.
Yup.
It is.
I've been really blue, as I shared here. Today has been tough. I admit I'm sad. Frustated. And never more than today do I wish that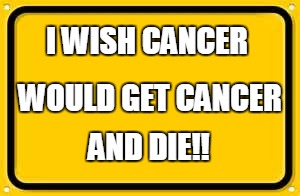 https://imgflip.com/meme/Blank-Yellow-Sign?sort=latest&page=2
And then I read Philippians 1:2.
I don't have it on my own.
My heart remains in pieces.
I just need to accept the
Because there is life after cancer.
I WILL NOT FORGET
the ones who've gone before me,
the ones who are just beginning their own terrible journey,
the ones who are still fighting,
the ones who are trying to build a life after cancer,
the ones who've danced their last dance.
Again, I know this post is not the cheerful uplifting post one is accustomed to reading.
It's real life.
It's real.
As is my Lord and Savior.
And, together, we will have the victory.
In honor of my friends - both online and in person - here is "I Can Only Imagine".
Dear Friends, this is my truth.