Tuesday's To Do List
I'm linking up to Linky Tuesday and To Do Tuesday!
| | | |
| --- | --- | --- |
| OMG Pink and Brown Baby Quilt: | | |
| | | |
Here is my To Do List for this week.
| | | |
| --- | --- | --- |
| OMG Pink and Brown Baby Quilt: | | |
| Embroider and attach label | | |
Here's pics of my progress or lack thereof!
Yea! Got the binding done on the baby quilt!
I'm really excited about meeting this weekly goal because it's my OMG (One Monthly Goal)! Now, just the label and I'm done!
The last two goals will continue on for this week.
I also got my Drunkards' Path blocks cut out!
I did make progress on the Baby M2's afghan, but not yet designed the border. But, I'm grateful for the progress I made.
My poor husband's loungers were abandoned again!
They are waiting so patiently......
http://www.maternalinstinct.com/2011/02/07/how-long-is-too-long-4-ways-to-win-the-waiting-game/
Philippians 1:11 (Part 1)
Scripture:
9 And this is my prayer: that your love may abound more and more in knowledge and depth of insight,

10 so that you may be able to discern what is best and may be pure and blameless for the day of Christ, 11 filled with the fruit of righteousness that comes through Jesus Christ—to the glory and praise of God.
Philippians 1:9-11
Observation:
You know, as I reread verse 11, my mind was ready to think, "….filled with the fruit of the Spirit……". This got me to thinking,
"What is the fruit of righteousness?"
·
:
morally good : following religious or moral laws
·
:
caused by something that you believe is not morally right or fair
For our purposes, the first definition is appropriate. As a Christian, I strive to, the best of my ability, to live a morally good lifestyle according to what Jesus teaches in the Bible.
But what is a "morally good lifestyle"?
Matthew 5:20 – 48 is a good starting point. I thought about going over those verses in this post, but goodness! That would be a whole new study in itself!
Why not take a look at them and come back when you're finished? It won't take but a minute. I'll wait for you!
http://weheartit.com/entry/87692034
http://forums.thesims.com/en_us/discussion/655995/im-finally-back
So, we have a snapshot of part of what Jesus taught as living a "morally good lifestyle" – being living fruit of righteousness if you will.
Paul is praying for the Philippians to be filled with the fruit of righteousness that comes via Jesus Christ – to the glory of God.
We talked about righteousness, but what is the fruit of righteousness?
Well, full disclosure, I did a quick internet search on this very topic and no....it didn't help.
That's why I keep it simple.
I study the Word in various versions (mostly NIV and Amplified),
I study the meaning of words.
I pray.
I go with what the LORD has previously taught me.
This method served me well before there was an internet.
Application
I am but a sinner saved only
the sacrifice of Jesus Christ and
I exist in the fruit of righteousness
by trying my best to live according to God's Word
AS I UNDERSTAND IT AT THE TIME.
Remember?
Be gentle with ourselves.
I push repeat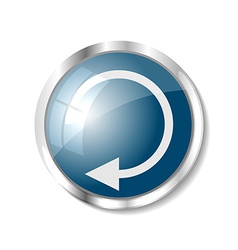 https://www.vectorstock.com/royalty-free-vectors/replay-button-vectors
and go back to:
I am but a sinner saved only
the sacrifice of Jesus Christ and
Righteousness is so basic.
It's following spiritual laws/standards.
And, AS FOR ME AND MY FAITH,
it comes through Jesus Christ.
Accepting Him as our LORD and Savior!
Here's an image to make it so clear. I highly recommend you go to the website to print it out and ponder it while coloring!
http://www.daycoloring.com/post_abc-of-salvation-coloring-pages_154576/
I'll continue with the rest of
Application
as well as the Prayer next time.
Be prepared -
there is a major God Wink!
Almost brought me to tears.
http://evamarieeversonssouthernvoice.blogspot.com/2013/09/reflections-of-southern-life.html
who credited
https://theprojectbyjudy.wordpress.com/2012/04/29/god-wink-2/
Dear Friends, this is my truth.