Jesus Asked It #8

Jesus Asked Series:

1

,

2

,

3

,

4

,

5, 6, 7
You know, I used to be pretty talented at worrying. In fact, it is a skill I can still pick up at the drop of a hat, a heart, or a hint of bad news. Then I realized that fear was the real problem. As I found myself beginning to worry about something, I began asking myself, "What are you afraid of?" Fear is often disguised as worry. I needed to face my fears.
I then realized that this acronym,
F
alse
E
vidence
A
ppearing
R
eal
is so true: most of my fears never came to pass.
F
alse
E
vidence
A
ppearing
R
eal.
Then I heard this version:
F
ace
E
verything
and

R
ecover
.
Recovery takes courage. My dear reader, you are stronger than you think, I am stronger than I think. Whatever your situation, you are not alone! Remember last week's reading? Go ahead, take a few minutes to read it.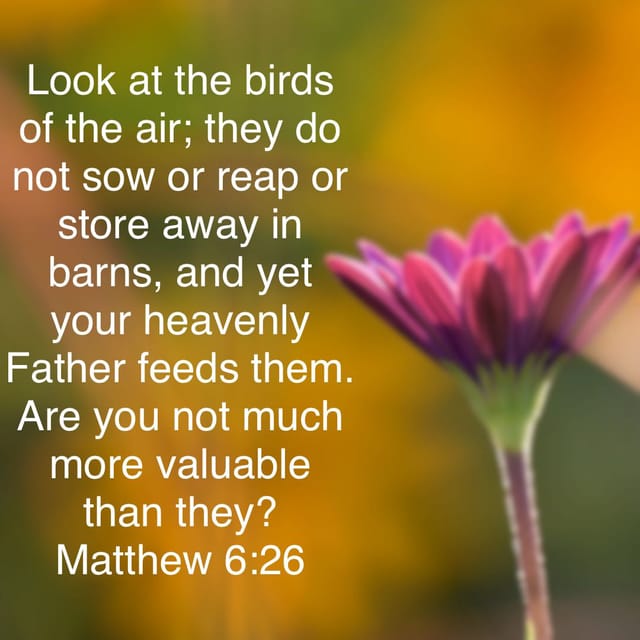 You are precious to God. Instead of wasting time worrying, fill your time with memorizing Scripture! If you like, begin with the verses from last week. Take a deep breath, believe and fight back - be courageous - have faith - believe! As you believe and fill your mind with power Scriptures instead of worry and fear. I promise you that you will find peace and serenity if you do this. What do you have to lose?
Thursday's Likes!
I am linking up to LeAnna's weekly "I Like" link up. It's a fabulous exercise in remaining in an attitude of gratitude all week long! This week is a special one as it is her 140th link up! Wow!
going from a messy cutting table
I really like my husband and his help in taking these prescription/vitamin jars from trash
to safe places for needle/pin trash cans.
I like when my garden comes to life after a sleepy, dry winter.
and this little guy greets me every morning from the doorway.
Finally, I like the idea of these
Stitcher's Garden Block 2
I completed my LQS's Stitcher's Garden Block 2! I'm using 1930's reproduction fabrics. In fact, I seem to be using them for most of my projects this year! They are so beautiful!
Your comments are so appreciated! I read each one and will respond by email to you! :)