Thank God For My Cancer Diagnosis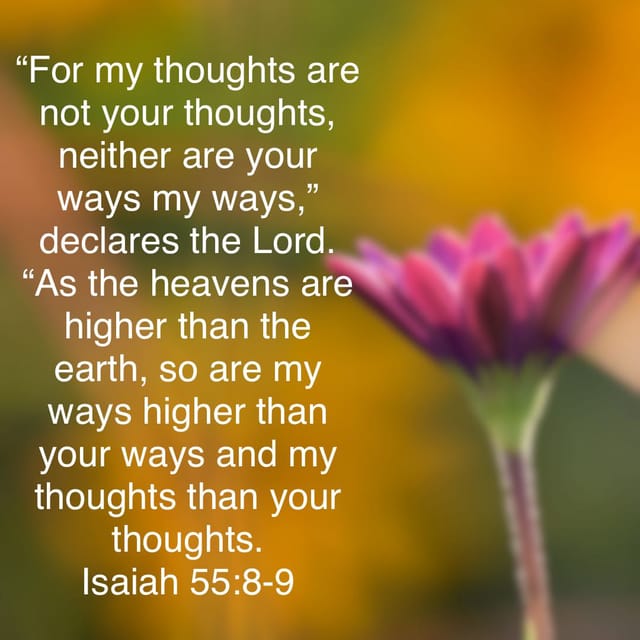 Yes, you read correctly: Thank God for my cancer diagnosis. There's a verse that I remember when I am confused about my journey: Isaiah 55:8-9. When life hits, this is my go-to verse, my anchor. Life has hit. Dad has been diagnosed with METS (metastatic cancer). He has advanced stage prostate cancer that metastasized to his bones. In November 2018 his CT scan was clear, now it's not.
We are very close - his role throughout my life has been both mother and father.
I thank God that I have been down this road, because I "get it" and understand him.
He also has tons of support from the rest of the family.
This week I've leaned on my faith and family like never befor
e. A line from

Praying Through Cancer: Set Your Heart Free from Fear: A 90-Day Devotional for Women

by

Susan Sorensen

blessed me
during my journey:
The Big "C" is bigger than the Little "c".
I'm indeed "gracefully broken", but not destroyed. Amen? Amen!
Saturday's Song
Slow Stitching
As I'm spending time with Daddy (Yes, at the age of 56, he's still "Daddy" to me!), my Grandmother's Flower Garden has been put on hold as I work on portable hand stitching projects.
One is a Hand Pieced QAL dual hosted by Patty at Elm Street Quilts and Kristin at Simple. Handmade. Everyday.
Here's my blocks thus far.
I found this older QAL at hosted by Erin at Why Not Sew?
I've prepped a few of Erin's blocks. This is my "Year of the QALs and BOMs". I needed a way to organize my fabrics and patterns. Enter the 3-ring binder and page protectors!
A few hours dedicated to prepping blocks -
choosing, pressing and cutting the fabrics -
yields to optimized
sewing time.
When I'm home, I pull the sleeves and sew away on my machine. I use this same system to have my machine embroidery projects ready. That way, as I'm sewing one one machine, my machine embroidery sewing machine is hard at work as well. It's the perfect 2 for 1!
If I'm going portable, I take the prepped fabrics in my hand sewing kit. A screen shot of tutorials guarantees I'll have access to the pattern regardless of WiFi connect-ability. (Is that a real word?)
Being that I'll probably be spending time away from home, these hand piecing QALs are a special blessing to me. God always prepares our path. I'll be forever grateful to these hard-working hostesses of the hand piecing blogs.
Sunday Stats
I want to thank those wonderful ladies have sent in ideas on how to figure out my fabric usage for BOMs. I've fallen behind in commenting and fully reading comments, but am trying to catch up. Therefore, fabric usage is the same.
fabric usage - 3.45/100 yards (same as last week)
I'm linking up to:
A Spirit of Simplicity
Spiritual Sundays