Still Stitching #12 Part 1
We have reached the final point that my friend shared:
Is is so true! My loved one is my child and
for many years he blamed me for his problems – all. of. them.
For many years, I accepted the blame because I was not a perfect mother. However, there is no perfect parent except for God our Father. He is the perfect one.
Our kids, our siblings, our loved ones have all come without an owner's manual. For that matter, neither did we! :)
We are not to blame for how they deal with their issues. In fact, I have learned something called The Three C's:
http://diaryrecoveringacademic.
blogspot.com/2015/02
We, to include our loved one, have to realize that we can no longer blame others for our own issues. Remember this post? It is much easier for our loved one (and us) to point the finger at someone else rather than face the real issues in our own hearts.
I've come to believe that we have all suffered abuse of some sort or another. We all have "issues" with our childhood. Nevertheless, at some point or another, we, along with our loved one, have to make a choice: Are we victims living in the past? Survivors who live without joy? Or thrivers living in victory and joy? Let me tell you,
I have been all three. Sooner or later, in
God's timing we will chose which we will be.
Many of us chose to be victims, telling everyone who will listen about our traumas. I know I did – until I heard someone say, "It's a privilege to know my story – not everyone gets to hear it." This is so very true.
Additionally, we are not alone in our pain, nor is our loved one. As I meet more and more people like me, I am learning that many others who have had similar experiences and have gone from victim to survivor to thriver!
My next post will share my journey from victim to thriver.
Scrappy Four Patch Progress
I'm still working on my Scrappy Four Patch!
I also started an Attic Windows after falling in love with the yellow fabric!
Just need to add the sashing and borders with cornerstones!
Book Date
Our church has taken a break from The Story for the summer. We'll resume our reading in September which offers me a chance to catch up on the last three chapters of the Old Testament!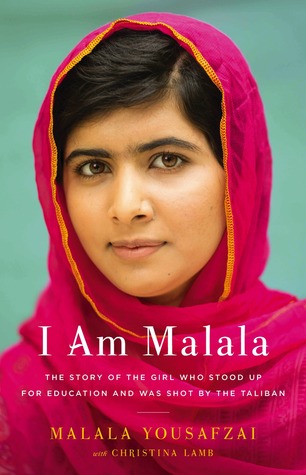 I am almost finished with I Am Malala! Her courage,strength and wisdom are such an inspiration!
I stayed up until 3:00 a.m. finishing The Girls of August by Anne Rivers Siddons. I hope there is a sequel!
https://www.amazon.com/
Indian-Cupboard-Lynne-Reid-Banks
/dp/0375847537
My grandson and I are on Chapter Four of The Indian in the Cupboard! Today I read to both him and my granddaughter. We were all laughing at Little Bear's "voice" and antics!
The Endless Beach by Jenny Colgan takes place on the Scottish island of Mure. The narrator, Sarah Barron, flows between the Scottish and New York accents beautifully!
I love listening to her!
My current e-book is The High Tide Club by Mary Kay Andrews. Thus far, I've only read the prologue which was a doosey!
You can see the list of books I've read over at
Goodreads
! My user name is, of course, Miaismine!
Linking up to