Still Stitching #11
So, what exactly does it mean to open our hearts? To me it means to trust others with my vulnerabilities, my dreams, and my love. For me, this has resulted in setting boundaries – and keeping them - though admittedly, they can fall away in my times of weakness. And that's ok. Progress not perfection.
My vulnerabilities are definitely something I do not trust many people with – as I assume it is with many others. We hold our vulnerabilities close, showing them only to those we can truly trust not to hurt us.
Again, like many, whom I share my dreams with depends largely on the dreams. I share the dreams that are close to my heart with those who are close to my heart. My loved one knows I dream of him being clean, sober, healthy and joyful. It need not be mentioned. He knows.
I let my alcoholic/addict know that he is loved and that I still have hope for him. However, my love has changed. It is more cautious, more realistic. I love him with knowledge of what our reality is – the rose-colored glasses are removed. This was painful. As I have learned, there is no more painful death than the death of a dream (heard in the rooms of Al-Anon). I love him knowing I'm not the cause of his habits, I can't control his habits nor can I cure him. (heard in the rooms of Al-Anon)I can only "sigh and know he loves me" and I love him.
I often sing this song to myself:
Scrappy Four Patch Progress
Progress continues on my Scrappy Four Patch! Here is the next installment of squares!
This past week I saw my Dad and was able to show him these squares. I explained to him that these are what I'm making during our evening phone calls. Needless to say, he was amazed!
Book Date
I'm excited to say that I am reading quite a few books at one time - and keeping the
them straight in my head! Yea! At this point I have roughly 48 squares!
Book Date
I haven't made too much progress on this book, but will probably "catch up" today!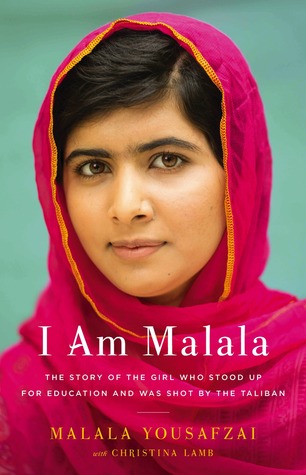 I Am Malala is a tough book to read...it's quite upsetting to read about the abuses of women - and men. It's a slow read, but I'm sticking with this heartfelt read.
I finished listening to Light from Heaven and really enjoyed it.
The spunky characters in this book had me laughing out loud!
Lesson learned: Jan Karon's books are best read in hard copy otherwise I lose so much of her deeper meaning.
The Girls of August by Anne Rivers Siddons has captivated me.
https://www.amazon.com/
Indian-Cupboard-Lynne-Reid-Banks
/dp/0375847537
Do you remember this classic by Lynne Reid Banks - The Indian in the Cupboard? My husband and I told my grandson about it and he was enthralled! Now, I'm thrilled to have the pleasure of reading it aloud to him via Tango as his bedtime story (it's a bit above his reading level)! Such special times we are having every night!
You can see the list of books I've read over at
Goodreads
! My user name is, of course, Miaismine!
Linking up to